Dr. Jordan Jin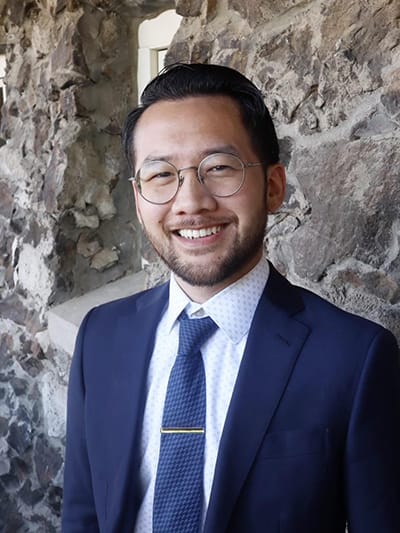 Dr. Jordan Jin was born in Seattle and was raised in Renton, WA. After attending O'Dea Highschool, he traveled to Spokane, where he earned his B.A. in Chemistry at Gonzaga University. He then completed his doctoral training, earning his Doctor of Optometry at the Illinois College of Optometry in Chicago, IL.
There was no doubt in his mind to return to his hometown to practice eye care after completing his training. Dr. Jin has worked in both small private offices and large surgical centers around Seattle and Bellevue, and he is excited to utilize his expertise and knowledge to serve all of your eye care needs.
Dr. Jin has extensive training in the treatment and management of numerous eye conditions. In addition to comprehensive eye exams for glasses and contacts, Dr. Jin also treats and manages Cataracts, Diabetic Retinopathy, Macular Degeneration, Glaucoma, and Dry Eye Disease. In addition, Dr. Jin is a practitioner of myopia control (prevention of near-sightedness), and has extensive experience in surgical co-management for cataract surgery and refractive surgeries (LASIK, PRK, SMILE, ICL).
Dr. Jin is active in the Optometric Community and is a member of the American Optometric Association (AOA), Optometric Physicians of Washington (OPW), and the King County Optometric Society (KCOS). When he is not seeing patients, Dr. Jin spends his time enjoying a wide range of hobbies and activities, from playing tennis and playing piano, to stargazing and watching Anime.